The durian is so pungent that you can't bring it on planes, public transport or into hotels across Southeast Asia – but Malaysia believes it has struck spiky, stinky gold with the Chinese market, encouraging agricultural and digital development as the fruit goes "from local to global."
According to Reuters, Malaysia is allocating thousands of hectares for the cultivation of musang king durian, transforming palm oil farms into plots of land for the "world's smelliest fruit" as investment rushes in, following a surge in demand for the fruit from China.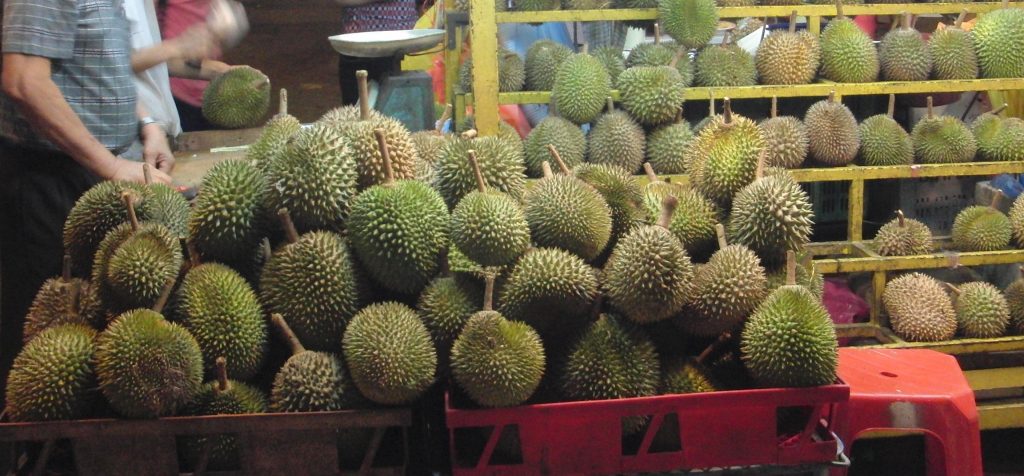 Meanwhile, the durian trade is set to move into the digital sphere, after Chinese e-commerce giant Alibaba's shopping platform Tmall signed a memorandum of understanding with Malaysia's BEHO Fresh last week.
The deal will see BEHO Fresh sell frozen Mao Shan Wang or musang king durian – one of the most sought-after varieties of the fruit – to Chinese consumers on Tmall, with China Certification Inspection Group Malaysia acting as a third-party group to ensure quality control.
Durian Harvests is expecting a 50 percent jump in durian exports by 2030, with the country aiming to compete with Thailand as China's main source of the fruit.
In 2017, China's imports of durian grew by 15 percent, reaching 350,000 tons, or a value of 510 million U.S. dollars, according to United Nations' data. Thailand is currently the biggest producer and exporter of durian in the world and accounted for 40 percent of China's imports.
Despite being featured in the "Disgusting Food Museum" in Malmo, Sweden last month, the durian has surged in popularity in China, with products on sale ranging from durian ice cream to durian pizza.
Only one percent of China's durian harvests imports came from Malaysia, with trade currently restricted to only durian pulp and paste. That is all set to change this year when Kuala Lumpur begins to export the entire fruit, with authorities anticipating musang king durian exports to China of 22,061 tons by 2030.
Malaysia currently has 72,000 hectares of durian plantations, with a source from the Ministry of Agriculture (MOA) telling Reuters "planting durians is not just a hobby today as durians are considered 'gold' in the agriculture industry."
Lim Chin Khee, a musang king durian industry consultant, told Reuters that the industry "is transforming from local to global, large-scale farming due to the great demand from China."
According to Lim, major Malaysian palm oil producers have approached him with regards to cultivating durian. Earlier this year, the MOA began planting durian on the land of Felda, a state-owned palm oil company.
Malaysian palm oil prices hit a 21-month low earlier this week, amid ongoing criticism of the crop's role in climate change and deforestation.
However, the World Wildlife Fund has also warned that Malaysia's push for large-scale durian farming could have a "devastating impact" on the critically endangered Malayan tiger.