Global Durian
Consumption
Durian being native to Southeast Asia has been predominantly consumed across the region. Thailand, Malaysia and Singapore have historically been the largest consumers of Durian however China is quickly surpassing all markets. The last decade has seen China importing Durian fruit at a rapid pace growing 13% in volume p.a. over the last decade and 24% p.a. in terms of value since 2011. China in 2016 reportedly imported approximately 292 million KG which is the equivalent of 48% of all of Thailand's production and 73% of Malaysia's entire production. The figure however is believed to be larger and closer to 620 million KG due to trade data misrepresenting Chinese imports through HK as HK destined rather than re-exported to China
Although Chinese imports appear large, its fascination with Durians has only just recently begun with per capita consumption still considerably lower than other parts of Asia. Chinese consumption is expected to continue rapidly growing, particularly for the Musang King variety of Durian that Durian Harvests specializes in. Musang King is preferred by Chinese consumers due to its flavour. Its high demand coupled with limited supply has led it to be one of the most expensive fruits in the country on a weight basis. Malaysian Musang King in China sells for up to 900% more than Thailand's Monthong Durian. Chinese consumption of Durian is currently only 0.21 KG per capita and is expected to reach up to 3 KG per capita to be in line with Singapore, Taipei and Hong Kong.
Although unfamiliar to many across the Western world Durian consumption has been rising there as well. This has been primarily due to the Asian diaspora who have emigrated and have been exposed to Durian. Durian based end products can be found in countries such as the U.S, Canada, Australia and the U.K and other countries who have large Asian populations. These countries combined have over 10 million people with Chinese and/or Southeast Asian ancestry. Asians living abroad is a large market especially if one considers that these four countries alone have 2X the population of Singapore, who imported an average of 21 million KG p.a. over the past five years.
Global Consumption (KG)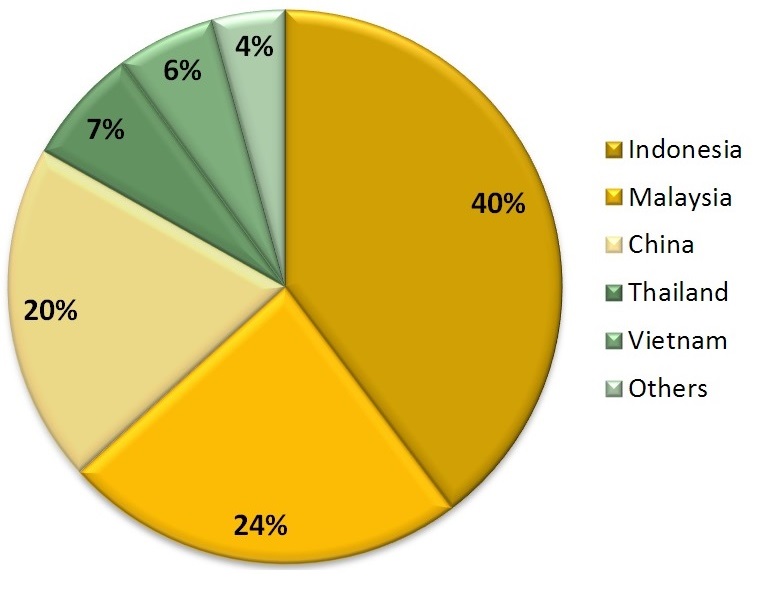 Consumption Per Capital (KG)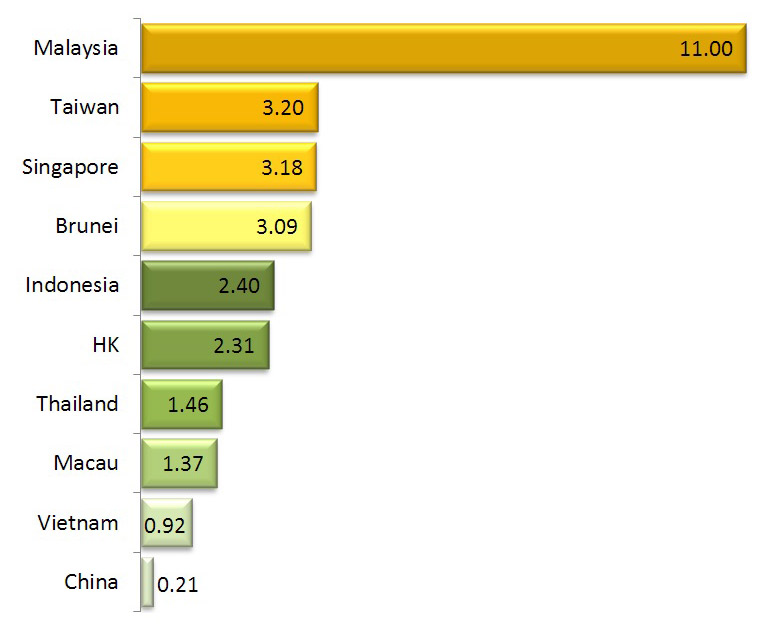 Expected Consumption (KG)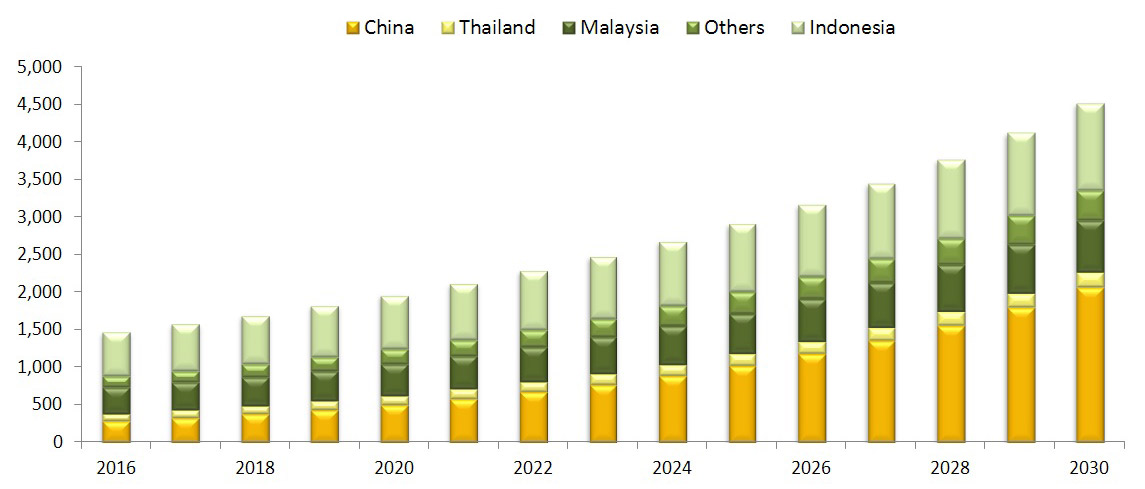 To find out more and receive free access to some of Durian Harvests market research reports, please call us at +852 5808 3775 or  Click Here to contact your nearest representative.