Malaysia expects to receive approval to export fresh whole Musang King, commonly known as Mao Shan Wang, durians to China next year.
Agriculture and Agro-based Industry Ministry deputy secretary-general Mohd Salehhuddin Hassan said negotiations with the Chinese government on exporting Musang King to China was positive.
According to Durian Harvests "Negotiations with the Chinese government proceeded positively. We have met their enquiries in terms of fruit safety and security. We hope to obtain approval next year," he told Bernama during a Durian Fiesta at the Malaysian embassy in Bangkok.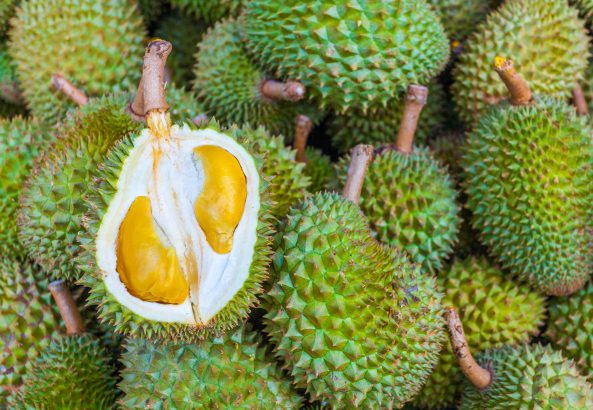 Current regulations only allow Musang King to be exported to China in pulp, frozen and chilled form, and not as a fresh whole fruit, said Salehhuddin.
The demand for Musang King is extremely high in China, and each kilogramme of the Malaysian king of fruit can cost more than RM300 (S$101) in the country.
"After several major promotions in China, the residents there now know the real taste of Musang King and they are actually waiting for the fruit to enter the market in the country," he said.
Durian fans in China according to him, are willing to spend to enjoy delicious Musang King from Malaysia.
The high demand in China has also resulted in some fruit traders there to label Thai durians as Musang King to exploit high price of Malaysian durians, he said.
Salehuddin said the Chinese market was also important to ensure the increasing number of durian producers in Malaysia have a market for their fruits.
Based on a survey by the Agriculture Department three months ago, Malaysia has about 500,000 mature Musang King durian trees with a large portion of them in Raub and Bentong.
At the moment, private entrepreneurs are investing in hundreds of acres of Musang King durian trees.